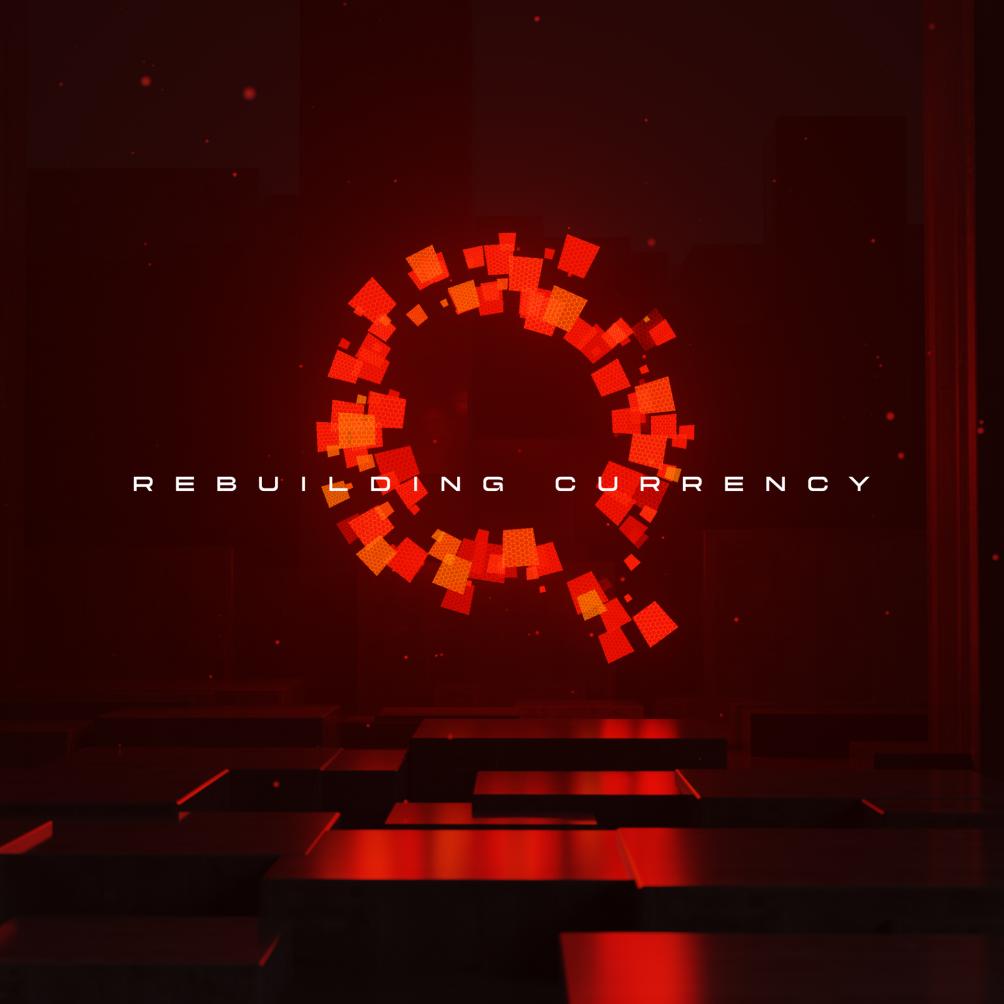 Welcome to the twenty-fourth edition of "This Week in Quai," an initiative by the development company of Quai Network, Dominant Strategies. This Week in Quai offers weekly updates to the Quai Community by aggregating popular Quai quotes and social posts from the past week and offering a schedule for upcoming events.
Want to get "This Week in Quai" delivered straight to your inbox? Sign up for the Quai Newsletter by Dominant Strategies.
What is Quai?
Quai Network is a pre-launch cryptocurrency. Quai is the first blockchain protocol that is simultaneously decentralized, censorship resistant, and infinitely scalable. Quai, in contrast to traditional cryptocurrencies, functions as a network of many interoperable blockchains braided together. Due to a breakthrough discovery that occurred during research on Proof-of-Work, Quai Network utilizes a new consensus mechanism, Proof-of-Entropy-Minima (PoEM), which eliminates all consensus-based forks, and enables all Quai nodes to remain in "perpetual consensus."
Quote of the Week
"Quai Nation —
Reflecting on Tuesday's event, we are yet again reminded of the robust decentralized nature of Quai Network. As many of you are aware, around 10:30 AM CT, on Tuesday, a critical bug surfaced within the stats reporting module on the Dominant Strategies team's infrastructure. This issue led to a temporary outage on our stats dashboard, Quaiscan, Pelagus RPC endpoints, and initial bootnode peers.
Despite the loss of our entire infrastructure, the consensus mechanism on the community's infrastructure held strong, and miners kept on mining. The chain progression on all non-stats nodes remained consistent, showcasing the true essence of decentralization that Quai Network embodies. 🌍
Reflective Insights:
Our network's decentralization proved to be our strongest asset, ensuring continuous operation even amidst unexpected challenges.
The quick recovery and the uninterrupted consensus underline the resilience and the progressive decentralization of the systems we're building together.
This incident underscores our journey towards creating a truly decentralized ecosystem. Your active participation and unwavering support are what fuel our resolve to keep pushing the boundaries. We're excited for what lies ahead, and we're thrilled to have each one of you be part of this remarkable journey.
Thank you for being an integral part of Quai Network. Stay tuned for more updates on the Iron Age Testnet and let's continue to foster a resilient and decentralized network together."
In this announcement to the Quai Discord, Dominant Strategies CMO Raleigh outlines how an issue that specifically impacted nodes reporting data to the stats page/block explorer demonstrated the decentralization of Quai.
One of the major benefits of decentralization is reliability – unlike a centralized service which relies on the uptime of a few servers, decentralized networks like Quai are intended to continue operating, even in scenarios where only a fraction of nodes are able to remain online.
This benefit was seen firsthand in the Iron Age Testnet on Tuesday, October 17th, when all nodes that were reporting information to the block explorer and stats pages crashed at around the same time due to a previously unknown issue. This caused the stats pages and block explorer to not show correct information – however, due to the decentralized nature of the Iron Age, there were enough nodes/miners online to allow the chain to continue running, achieving consensus, and processing transactions, even as all infrastructure maintained by the Dominant Strategies team was no longer running.
Technical Term of the Week
Account (blockchain) – An address on a blockchain that can own and transfer assets (like cryptocurrency) and execute smart contracts. Accounts are a core component of nearly all blockchain networks, and the status and balance of each account are updated with every transaction affecting it.
A blockchain account is associated with two main components: a public key and a private key. These two keys form a cryptographic key pair that is crucial for the functionality and security of the blockchain.
The public key is used to generate an account address. It is made public and is used to send funds to an account. When someone sends cryptocurrency to an account, they're essentially sending it to the address derived from that account's public key.
The private key is, as the name implies, meant to be kept private. It's used to sign transactions, acting as a sort of digital signature. The blockchain network verifies these signatures using the associated public key. If someone has access to an account's private key, they can sign transactions on that account's behalf, meaning they control the account and the assets it holds.
A wallet is a user-friendly tool that helps manage your accounts. Wallets store your private and public keys, help you generate new keys, check your account balance, sign transactions, and interact with smart contracts. Wallets are often essential for simple interfacing with blockchain networks, but they do not "hold" your cryptocurrency as a physical wallet holds cash; instead, they hold the keys you use to access and manage your blockchain account. To illustrate this point within Quai Network: it is possible to "import" accounts that you've created in Pelagus Wallet to show up in Koala Wallet, a completely different wallet software. This is due to the fact that the wallet is simply an interface to interact with accounts, is not the same as the account itself.
Overall, an account is deeply intertwined with public and private keys, and the relationship between these three elements is managed with the aid of a wallet like Pelagus or Koala.
Top Posts of the Week
A Galxe campaign was released to celebrate Koala Wallet's integration with the Iron Age Testnet:
TowerSwap announced that they will be adding support for Quai Network:
The Quai Archive page was shared, which allows node operators to sync from a snapshot instead of from genesis:
The first Quai NFT with an associated image was deployed on the Iron Age Testnet:
Instructions on how to use the community-made flight sheet for mining Quai in HiveOS were released:
Applications for the Quai Network Node Wranglers program are open: 
Upcoming Events
Quai Network Office Hours with Justin: October 31, 2023 @ 10am CST – Join Dominant Strategies team member Justin for a casual discussion/AMA on Quai Network's technology & Iron Age Testnet!
Quai Network Office Hours with Max: November 2, 2023 @ 9am CST – Join Dominant Strategies team member Max for a casual discussion/AMA on Quai Network's technology & Iron Age Testnet!
Quai Fridays Twitter Space w/ Koala Wallet: November 3, 2023 @ 11am CST – Join members of the Dominant Strategies and Eucalyptus Labs teams for a discussion on how Koala Wallet's integration experience has been thus far, and what their future plans on Quai are!
Join us to build a better blockchain.
Quai Network is an open-source Proof-of-Entropy-Minima blockchain network utilizing the capabilities of merged mining to increase throughput and security. Users of Quai Network will enjoy fast transaction times without compromising decentralization and security. Miners will have competitive mining opportunities across the many blockchains within the network.
Capable of thousands of transactions per second, the Quai Network is a new solution to scalability that is soon to be ready for mainnet release.
Disclaimer
Opinions, ideas, and statements shared in this update are delivered with numerous assumptions, risks, and uncertainties which are subject to change over time. There are multiple risk factors, including those related to blockchain, cryptographic systems, and technologies generally, as well Quai's business, operations and results of operations, that could cause actual results or developments anticipated not to be realized or, even if substantially realized, to fail to achieve any or all of the benefits that could be expected therefrom. We reserve the right to unilaterally, completely, or partially change plans, expectations, and intentions stated herein at any time and for any reason, in our sole and absolute discretion, and we undertake no obligation to update publicly or revise any forward-looking statement, whether as a result of new information, future developments, or otherwise. ACCORDINGLY, WE RECOMMEND THAT YOU DO NOT RELY ON, AND DO NOT MAKE ANY FINANCIAL DECISION OR INVESTMENT BASED ON, THE STATEMENTS CONTAINED IN THIS UPDATE OR ANY OF OUR UPDATES/ARTICLES — INCLUDING BUT NOT LIMITED TO ANY SELLING OR TRADING OF QUAI TOKENS, ETHER, OR ANY OTHER CRYPTOGRAPHIC OR BLOCKCHAIN TOKEN, OR THE SECURITIES OF ANY COMPANY.
The views, opinions, and statements made in this update are those of an individual author and not those of any institution, University, or legal entity operating within the jurisdiction of The United States or beyond. There is no association between these views, opinions, and statements and any for-profit or non-profit entity, particularly with Universities, Foundations, and other Agencies located within the United States. Any perception of such an association is purely accidental, and will be rectified immediately if brought to our attention by the reader.