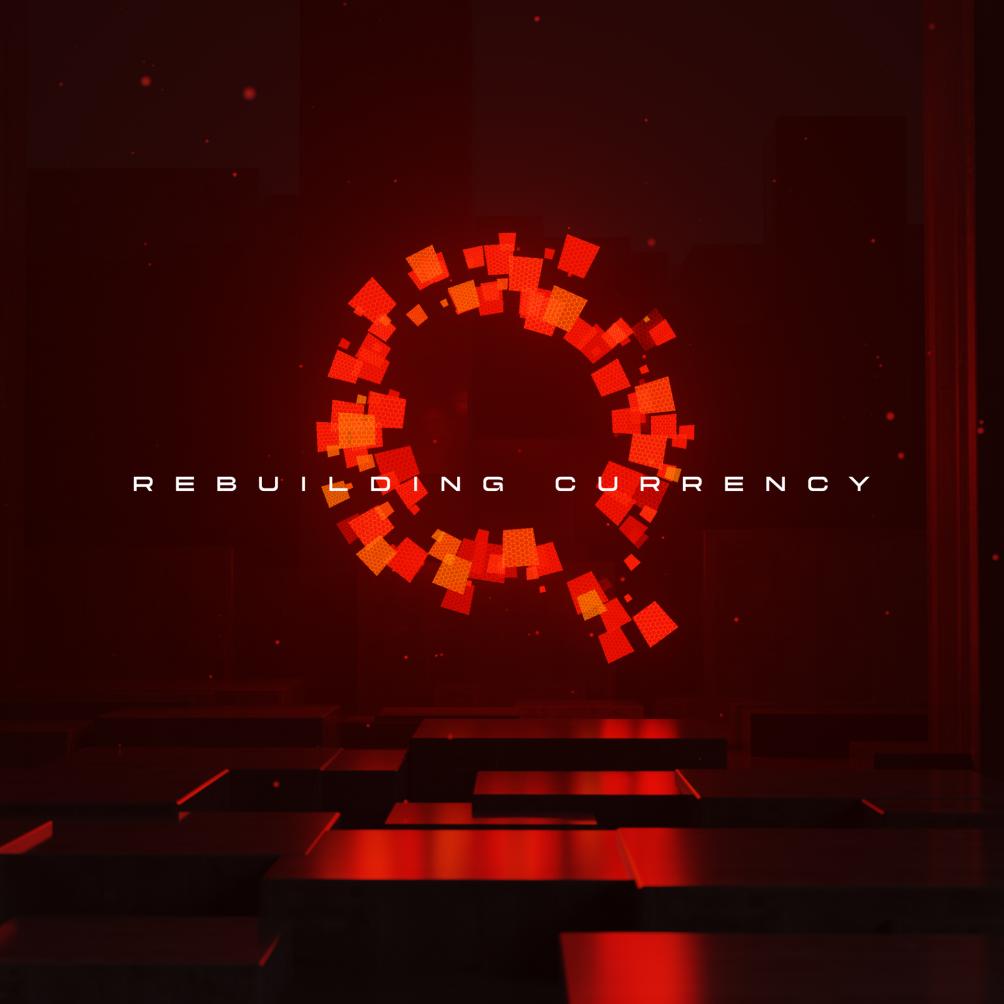 Welcome to the twenty-third edition of "This Week in Quai," an initiative by the development company of Quai Network, Dominant Strategies. This Week in Quai offers weekly updates to the Quai Community by aggregating popular Quai quotes and social posts from the past week and offering a schedule for upcoming events.
Want to get "This Week in Quai" delivered straight to your inbox? Sign up for the Quai Newsletter by Dominant Strategies.
What is Quai?
Quai Network is a pre-launch cryptocurrency. Quai is the first blockchain protocol that is simultaneously decentralized, censorship resistant, and infinitely scalable. Quai, in contrast to traditional cryptocurrencies, functions as a network of many interoperable blockchains braided together. Due to a breakthrough discovery that occurred during research on Proof-of-Work, Quai Network utilizes a new consensus mechanism, Proof-of-Entropy-Minima (PoEM), which eliminates all consensus-based forks, and enables all Quai nodes to remain in "perpetual consensus."
Quote of the Week
"Today, we crossed 150,000 blocks in all Zones. This is a huge milestone for the Iron Age Testnet, with more than 1.3 million blocks produced in total!
This Testnet has already been highly beneficial for the development of the protocol, with many fixes regarding syncing and peering implemented since the launch of Testnet on September 19th. For details on some of the syncing issues that have been fixed, check out the September Developer Roundup: https://qu.ai/blog/september-2023-developer-roundup/
As a reminder, Testnet incentives will last through 600,000 Zone blocks in each slice. We're 1/4th of the way done with the Iron Age and its incentives!
Stay tuned for more Testnet releases and announcements as the Testnet continues chugging along"
In this announcement from the Quai Discord, Dominant Strategies team member Max shares an update on the progress of the Iron Age Testnet. On October 16th, slightly less than a month after the official launch of the Iron Age Testnet, each of the 9 Zone chains exceeded 150,000 blocks in height, marking a total of more than 1.3 million blocks produced.
This marks an important milestone in the Iron Age Testnet: one quarter of the way through the period of incentivization. The Iron Age Testnet's period of incentivization will last until a height of 600,000 blocks is reached in each Zone chain.
Many important changes have been made to the Quai protocol so far during the Iron Age Testnet, most of which surround syncing and networking. These changes were made as a result of issues found during periods of high network stress, such as the launch of Testnet with thousands of nodes attempting to sync from genesis at once. To learn more about how these issues were identified and resolved, you can check out the September Developer Roundup.
Technical Term of the Week
Merged Mining – The process of combining block headers to allow miners to compare hashes they generate against the difficulty thresholds of multiple blockchains simultaneously.
The concept of merged mining is integral to Quai Network, and is used to shard state without sharding security and transfer state across shards trustlessly. Merged mining was originally conceived by Satoshi Nakamoto in 2010, and was first implemented into Namecoin in 2011.
Within Namecoin, merged mining was used to bootstrap hashrate/security by incentivizing Bitcoin miners to also check their hashes against Namecoin. Namecoin functioned as a completely independent blockchain, with much of the mining base being the same as Bitcoin. Namecoin blocks and Bitcoin blocks included completely separate data, but could be mined simultaneously by the same miner if the hash they proposed fulfilled the difficulty threshold of both blockchains.
Within Quai, the same technology of merged mining is used in a different way. Merged mining is used in Quai Network to interlink and share data across a multi-chain system. As mentioned earlier, when merge-mining Bitcoin and Namecoin, miners will find hashes that are valid in both Bitcoin and Namecoin. Unlike the Bitcoin/Namecoin merged mining construction, however, when miners find blocks that are valid in multiple Quai chains, data from both chains is shared in the block. Thus, when a miner finds a block that is valid in multiple Quai chains, they are creating a "bridge" between the two chains that can allow data regarding cross-chain transactions and contract interactions to traverse the network.
This method of facilitating cross-chain transactions via merged mined "coincident blocks," is a new concept unique to Quai. To the Dominant Strategies team's knowledge, coincident blocks are the first example of a truly trustless bridge between two blockchains, as the entire process relies only on mining and does not introduce any new validator sets.
Top Posts of the Week
A video on Quai Network's Iron Age Testnet was released by Voskcoin:
The hashrate of the Iron Age Testnet has continued to rise:
More than 1,000,000 blocks have been mined as a part of the Iron Age Testnet:
A recording of Dr. K's University Call discussing Quai Network's two-token system was posted to YouTube: 
Upcoming Events
Quai Network Office Hours with Justin: October 24, 2023 @ 10am CST – Join Dominant Strategies team member Justin for a casual discussion/AMA on Quai Network's technology & Iron Age Testnet!
Quai Network Office Hours with Max: October 26, 2023 @ 9am CST – Join Dominant Strategies team member Max for a casual discussion/AMA on Quai Network's technology & Iron Age Testnet!
Quai Fridays Twitter Space w/ Solar Dex: October 27, 2023 @ 11am CST – Join members of the Dominant Strategies and Solar Dex teams for a discussion on how Solar Dex's integration experience has been thus far, and what their future plans on Quai are!