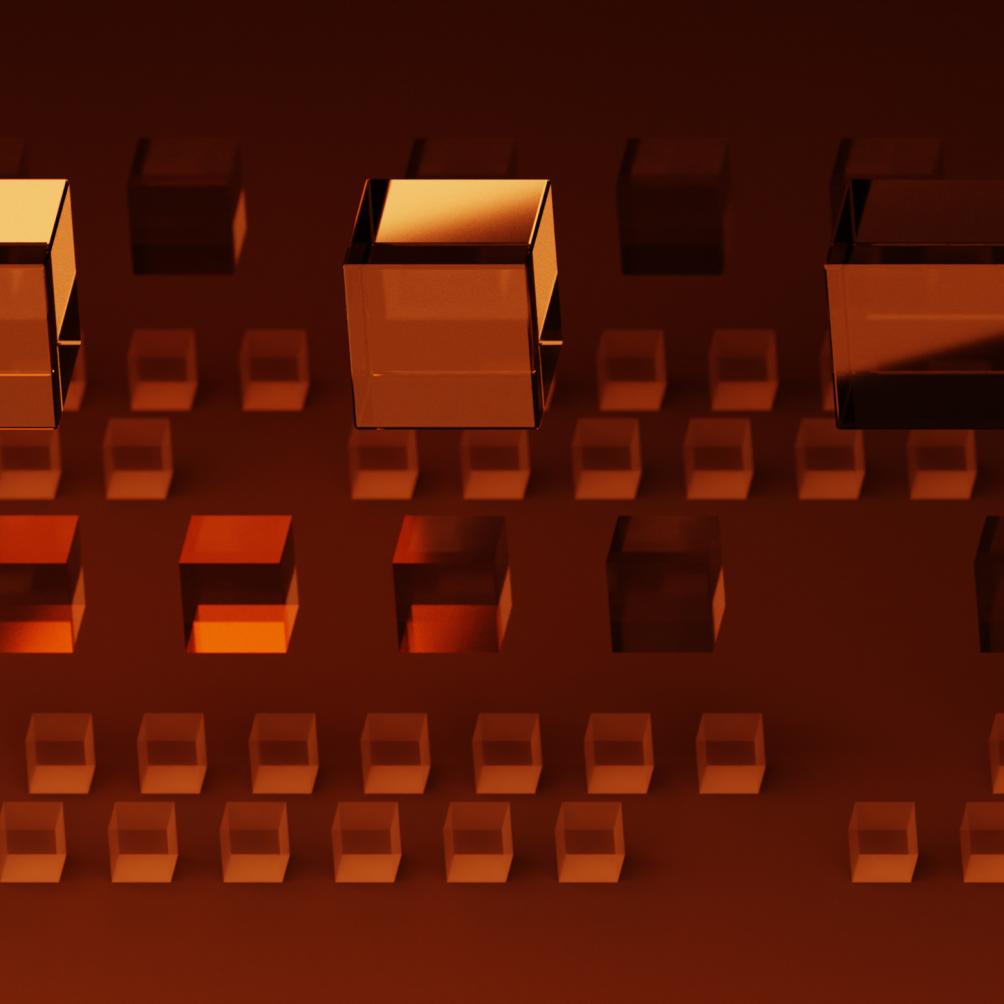 Introduction: Understanding the Quai Hierarchy
Unlike traditional monolithic blockchains, where all transactions pass through a single chain, Quai Network functions as a network of many blockchains. The many blockchains within Quai Network are organized into a hierarchy to facilitate interoperability and shared security across all chains in the network.
Quai Network's hierarchy has three levels: a single Prime chain, many Region chains subordinate to Prime, and many Zone chains subordinate to each Region. When mining Quai, each miner mines the Prime chain, and a self-selected Region and Zone. This method of mining, known as merged mining, allows for each state transition in Quai Network to be eventually confirmed by 100% of network hashpower. Each blockchain within Quai processes transactions independently while respecting the same overarching global consensus.
This article explores the different types of chains within Quai Network, how they interact and interconnect to create a coordinated network, and the practical implications of Quai's multi-chain architecture.
Header Chains: The Backbone of Quai's Architecture
Within Quai Network, only Zone chains, the most subordinate chains in the hierarchy, maintain state. All dominant chains (the Prime and Region chains) do not maintain state, and function as "header chains." These header chains exist solely to coordinate and facilitate interoperability amongst subordinate Zone chains.
At their core, header chains are streamlined blockchains. Instead of storing transactions and accounts, header chains focus on the headers of blocks. This ensures a lightweight structure that allows for fast validation and verification of the relevant aspects of blocks without needing to process the entire block's data.
While no accounts or transactions exist in these dominant header chains, they are a critical component of Quai Network, enforcing global consensus and enabling cross-chain transactions.
Coincident Blocks: Bridging the Gaps
One of the most important roles that header chains fulfill is the need for Zone chains to be able to reference each other's state and ensure atomicity. Because each Quai miner merge-mines three blockchains simultaneously, blocks are occasionally created that exceed the difficulty threshold of multiple Quai blockchains simultaneously. When this occurs, a "coincident block" – a block that is valid in multiple blockchains – is created.
Coincident blocks are the first example of a truly decentralized bridge between blockchains. Within each coincident block, information about state transitions that have occurred in a Zone that also affect another Zone (external interactions/transactions) is contained. This information traverses the network through coincident blocks, eventually reaching the Zones whose state is impacted by the external interaction(s), and the interaction is able to settle in the destination Zone.
Critically, if a coincident block is rolled back at any point (either by miners/nodes in the originating Zone, it's dominant Region chain, or the most dominant Prime chain) then any Zone chains which had state affected by the rolled back coincident block will also roll back. This ensures atomicity within all Quai Network chains, and also ensures shared network security, as even if illegitimate external transactions are somehow pushed out of a Zone chain via coincident blocks, the Prime chain (secured by all network participants) always has the ability to reject the coincident blocks as invalid, and the malicious state will either never make it to the destination chain, or be rolled back in coordination.
Cross-Chain Transactions: Crossing the Bridges
Quai Network's multi-chain architecture isn't just about independent chains operating in silos – its essence lies in the interconnectedness and the seamless transfer of assets and data between these chains. This interconnectedness is materialized through cross-chain transactions, which are facilitated by the aforementioned coincident blocks.
Cross-chain transactions in Quai Network adhere to atomic principles – a cross-chain transaction either gets executed fully across the participating chains or not at all, eliminating concerns about double-spend attacks or cross-chain transactions getting "lost" in transit. At the heart of this atomicity are the header chains. When a transaction is initialized from one Zone chain aiming to reach another, the block header details are sent upwards through the hierarchy for validation. By the time this transaction is able to settle in its destination chain, it's ensured that it doesn't just conform to the rules of its originating Zone, but also aligns with the broader consensus protocols of the Quai Network.
Once the transaction passes through the dominant Region and Prime chains and reaches its destination Zone, the changes are reflected on both the sending and receiving chains, ensuring that the state of assets on both chains is consistent. It's worth noting the particular role of the Prime chain in ensuring the validity of cross-chain transactions – as the most dominant chain, bolstered by the cumulative hashpower of the entire network, it acts as the final checkpoint. Any coincident blocks or cross-chain transactions can be rejected by the Prime chain, ensuring that the network remains resilient to potential vulnerabilities and maintains the integrity of each individual chain within Quai Network.
With this mechanism, Quai Network promises more than just multiple chains – it offers a unified ecosystem where these chains can interact, transact, and merge their capabilities.
Conclusion
Quai Network's hierarchical design, consisting of header chains and state-maintaining chains, represents a new solution to longstanding blockchain challenges, specifically multi-chain interoperability and scalability. By effectively utilizing coincident blocks, the network ensures atomicity across chains, safeguarding transactional integrity. The integration of multiple chains without sacrificing the individual autonomy of each chain allows for a high level of efficiency, while still respecting overarching global consensus.
The Prime chain's role as the final validation checkpoint, backed by the entire network's hashpower, underpins the system's security. This structure makes cross-chain transactions reliable and resistant to potential vulnerabilities.
Join us to build a better blockchain.
Quai Network is an open-source Proof-of-Entropy-Minima blockchain network utilizing the capabilities of merged mining to increase throughput and security. Users of Quai Network will enjoy fast transaction times without compromising decentralization and security. Miners will have competitive mining opportunities across the many blockchains within the network.
Capable of thousands of transactions per second, the Quai Network is a new solution to scalability that is soon to be ready for mainnet release.
Disclaimer
Opinions, ideas, and statements shared in this update are delivered with numerous assumptions, risks, and uncertainties which are subject to change over time. There are multiple risk factors, including those related to blockchain, cryptographic systems, and technologies generally, as well Quai's business, operations and results of operations, that could cause actual results or developments anticipated not to be realized or, even if substantially realized, to fail to achieve any or all of the benefits that could be expected therefrom. We reserve the right to unilaterally, completely, or partially change plans, expectations, and intentions stated herein at any time and for any reason, in our sole and absolute discretion, and we undertake no obligation to update publicly or revise any forward-looking statement, whether as a result of new information, future developments, or otherwise. ACCORDINGLY, WE RECOMMEND THAT YOU DO NOT RELY ON, AND DO NOT MAKE ANY FINANCIAL DECISION OR INVESTMENT BASED ON, THE STATEMENTS CONTAINED IN THIS UPDATE OR ANY OF OUR UPDATES/ARTICLES — INCLUDING BUT NOT LIMITED TO ANY SELLING OR TRADING OF QUAI TOKENS, ETHER, OR ANY OTHER CRYPTOGRAPHIC OR BLOCKCHAIN TOKEN, OR THE SECURITIES OF ANY COMPANY.
The views, opinions, and statements made in this update are those of an individual author and not those of any institution, University, or legal entity operating within the jurisdiction of The United States or beyond. There is no association between these views, opinions, and statements and any for-profit or non-profit entity, particularly with Universities, Foundations, and other Agencies located within the United States. Any perception of such an association is purely accidental, and will be rectified immediately if brought to our attention by the reader.